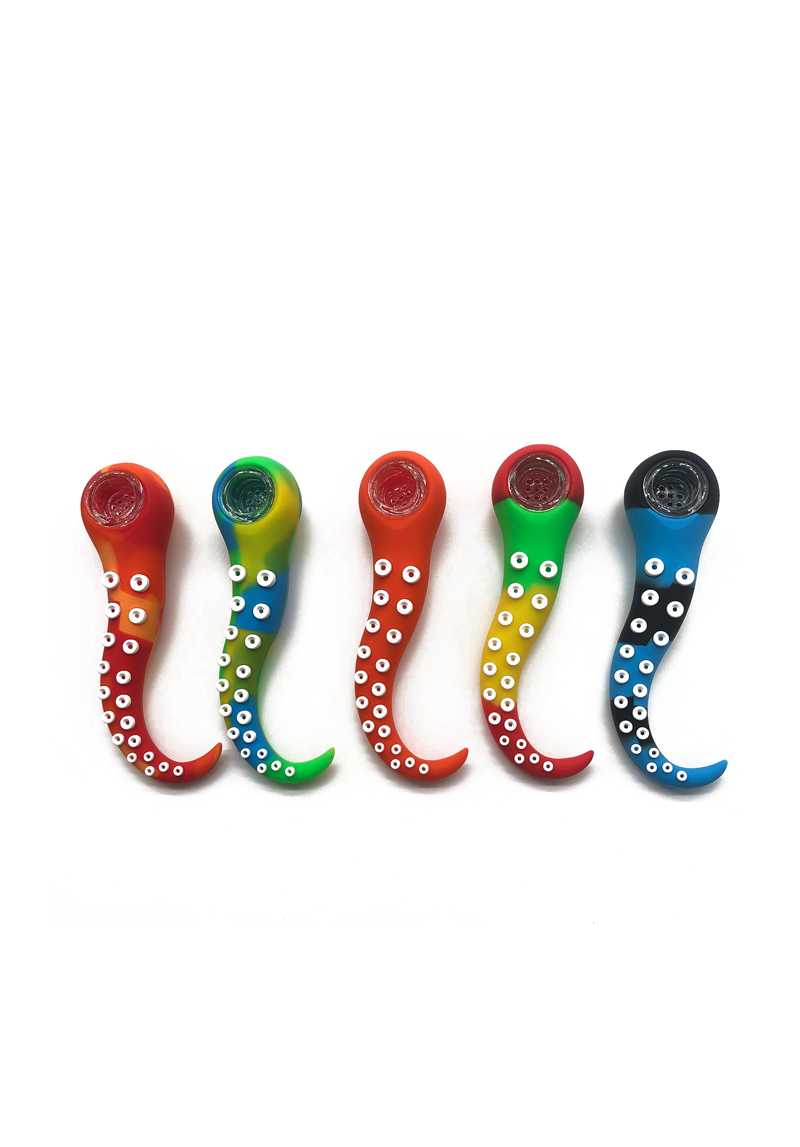 Leading Glass Pipe Manufacturer in China
Pipe Supplier is a glass pipe manufacturer in China specializing in hand-blown, borosilicate glass pieces. The extensive product line includes bongs, pipes, bubblers, and one-hitters made from premium glass under strict quality control and attention to detail.
As a leader in wholesale weed pipes from China, we have the capacity to fulfill large-scale production runs, small-batch orders, and custom projects while maintaining a focus on quality and customer service. Our pipes are designed for the modern tobacco and cannabis ("weed") smoker.
Product Selection
Glass Pipes
Premium quality glass weed pipes will always be a fundamental smoking accessory because of the elevated taste and low barrier to entry for consumers. At Pipe Supplier, we empower retailers by offering an extensive selection of pipes in different styles and sizes with various functionalities. Whether it's a tried-and-true design or custom build, we work together with our clients to produce the highest quality pieces on the market.
Product Selection
Bubblers
Bubblers elevate the pipe smoking experience while still offering convenience and portability. That's why it's essential for retailers to partner with a high-quality glass pipe supplier. Customers are looking for durable options, so they don't have to worry about their bubbler breaking from normal wear and tear. At Pipe Supplier, we're dedicated to producing heavy-duty products that still elevate the consumer experience. 
Product Selection
Glass Bongs
Well-made glass bongs allow consumers to maximize the flavor profile of their favorite herbs. Pipe Supplier understands the importance of the bong in the community; as a result, we've spent decades perfecting the essential smoking device. Our dedication to quality assurance, customer service, and attention to detail make us the best choice for wholesale pipes in China.
Product Selection
Glass One-Hitters
Our glass one-hitters or chillums are the most convenient way to enjoy herbs on the go. Enthusiasts need an inexpensive, highly portable, simplistic smoking option that retains maximum taste. Glass chillums from Pipe Supplier are tailor-made to order with customizable options for length, color, engraving, and logos. As a premium glass pipe supplier, we prioritize producing the highest quality glass pipes backed by unmatched customer service.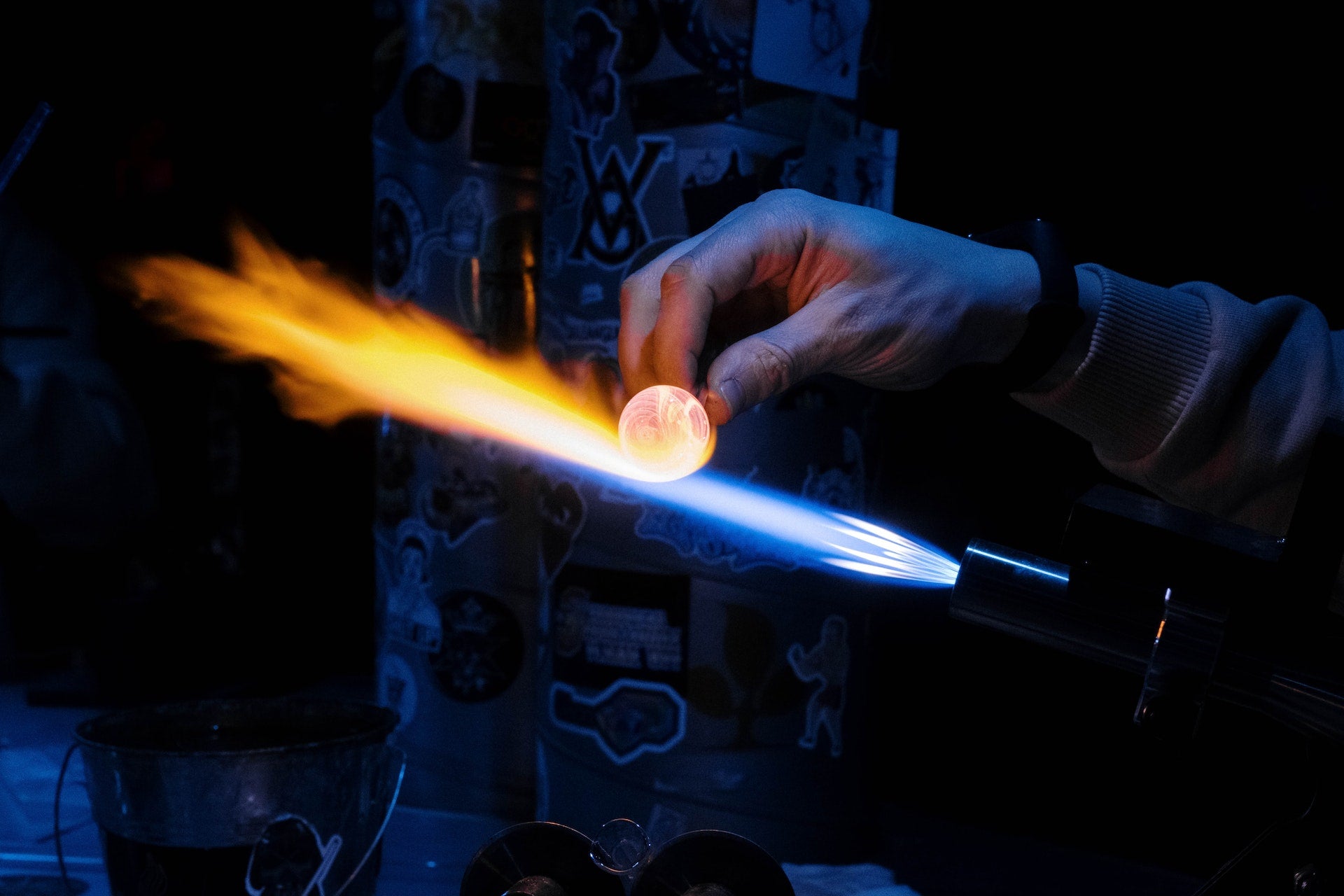 Quality Control
Pipe Supplier is a leading glass pipe manufacturer thanks to the company's dedication to upholding the highest industry standards in quality. Producing premium glass smoke wear requires more than working with the best high-temperature borosilicate glass available; it's a process and culture built into the fabric of the brand. Every step of the manufacturing process requires oversight, inspections, and a pass-fail system to ensure international safety standards are met. 
Below is a brief overview of Pipe Supplier's quality control process:
Manufacturing Process
Our glass pipe manufacturing process at Pipe Supplier has been perfected over our 45 years in the industry. The glass facility in Hebei, China, is equipped with state-of-the-art machinery and 150 master glass blowers to produce the highest quality customized glass pipes at scale. 
#1
Glass pipes start as ultra-durable, super-transparent borosilicate 3.3 glass tubes, curated in various designs, shapes, and colors. 
#2
A dedicated master glass blower crafts the tubes into beautiful works of art. Our glass blowers have access to over 60 lathe machines to ensure consistency and meet large production runs.
#3
The final step is running each glass piece through an automated annealing oven to ensure the product is stress-free. 
#4
We customize each order to our client's specifications. Options include logos, engraving, size, and branded packaging.
case study
What Our Clients are Saying
Pipe Supplier has had the pleasure of working with some of the most iconic brands in the industry to create custom product lines. One example is Marley Natural, an American smoking accessories and lifestyle brand well known for unparalleled quality and legendary product design. 
Step Up Your Smoking Accessories with Pipe Supplier
Talk to our sales team today and see how we can help you.